It Works Review
Rating: 50/100

Cost: To Join – $99 .. multiple different monthly costs equaling $100 +
Owners: President and CEO Mark Pentecost
Establishment: 2001
Website: www.myitworks.com
You may have seen it on Facebook, or maybe your friends and family have talked to you about "It Works". A MLM company that is rocking social media, and making their mark. It Works has made the list of Direct Selling News Magazine as the 15th most profitable company in North America. Because of this buzz, I've decided to take a look into the world of It Works and see if it's really that great of a business opportunity. This past year, It Works has generated a whopping $538 million, driving with it's catch phrase, " Have you seen that crazy wrap thing?!"
In my review of It Works, I am going to go over a little about what it is, who's behind it all, what it's going to cost you to join, as well as what kind of compensation you'll get from becoming a distributor. Of course, I'll touch base of what I liked about It Works, and what I felt could be improved upon.
Let's see what this crazy wrap thing is all about!
What Is It Works?
It Works offers products relating to personal care and nutrition, selling many different varieties of things such as:
Body make over kits;

Personal care products;

Body wraps (flagship product);

Supplements;

Weight management.
Each product is formulated and developed by leading scientists, herbalists and researchers. It Works is very confident in the science behind their products, and are confident that they can help hundreds of women meet their health goals.
How you make a business opportunity out of this is you help sell and promote these products, while recruiting others to help you do the same. Whether it be through social media or "wrap parties" hosted by distributors, you sell the product and make a commission off of it. When you start recruiting members, you'll make some earnings off of who they recruit and what they sell.
Who Started It Works?
It Works was established in 2001, almost 16 years ago by CEO Mark Pentecast. Mark came across these wraps and had his wife try them. When his wife was blown away by the product, she told his daughter, who then wanted to try it out as well. Sooner than later, friends and family were calling Mark up asking, "Does it work?!".
Mark realized that this was the perfect product to promote, flash 16 years later and Mark stands strong behind his multi-million dollar MLM company based out of Florida. Having only a small background in marketing, Mark has done an outstanding job building his company, and keeping it active and alive over 10 years!
What Does It Works Cost?
It Works have a few different costs associated with starting as a distributor. To start there is one time "buy-in" fee of $99. After that there is an annual fee of $35.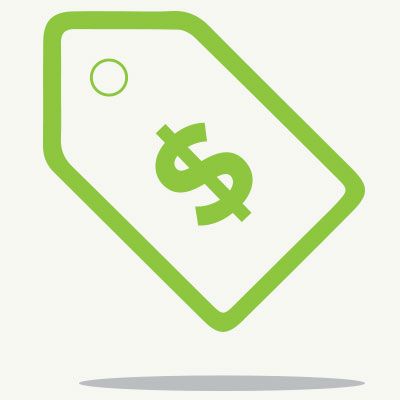 While being an active distributor for It Works, you'll have access to your own website to sell from, and for the first month this site is free to you. After that first month, you'll be required to pay $20 a month for use to that website. In order to sell online, you'd have to have this website, unless you only sold physical product.
Like most network based companies, you'll be required to stay "active" as a distributor. There are a few things you have to do to maintain this status or you don't receive commissions. One of these requirements is to have a recurring $80 minimum auto shipment each month.
In total, you'll be paying $234 for the first month, and on average $100 dollars a month until your next annual fee. This puts you in the hole before you start making real money, which makes for a dangerous game.
How Does The Compensation Plan Work At It Works?
All commissions are paid out on the 15th of every month.
You'll probably have noticed that It Works is focused on it's team building aspect, and so It Works has built their company compensation plan around recruitment.
I'll start be providing a terms list so it's easy for you to follow along. Most compensation plans have their own unique terms and phrases for earning money and making certain requirements. Of course, this is not the entire list of terms, but just the ones you need to know to understand the basic concept of the It Works distributor compensation plan.
It Works Compensation Term Definitions
Bonus Volume (BV)

Value assigned to a product to determine the qualifications and calculation of bonuses and commissions.

Personal BV (PBV)

The sum of BV from your personal and customer purchases.

Group Volume (GV)

Sum of your personal BV and the PBV of everyone in your downline.

Leg

Each independant distributor within your downline is a "leg" within your team.

Qualified Leg

Any one leg that have a total GV of $400 coming from anywhere in that leg.

Compression

Commissions are compressed to allow you to earn further downline.
Just as most MLM companies operate, you're expected to remain active to earn any type of commission with your personal sales or your downstream sales. It Works calls this being "Commission Qualified". If you bought the Business Starter kit, and are still within your month of enrollment, then you're already commission qualified for that month. If you didn't purchase a Business Starter kit, or have past the month in which you did purchase it, here's what you need to do to become commission qualified:
Have at least a 150 PBV;

Process a minimum $80 BV auto-shipment monthly.
As an active distributor, you'll be able to access the "wrap rewards", where you'll earn 1 free wrap or body applicator for every 2 loyal customers you enroll to the program.
In addition, there's bonus earnings you can receive by coaching your recruits to do the same as you.  It's called "Fast Start Bonus", and you'll get $100 in your pocket for every distributor you bring on who:
Has purchased the Business Starter Kit. (See photo above for contents);

Generated $150 in PBV;

Have already enrolled their 2 loyal customers.
What Kind Of Commission Am I Earning?
As you build up your team, you'll be earning a 10% commission on the first 2 levels of your downlines membership. You'll continue to earn 5% commissions of your personal and distributor sales. In order to continue to earn past that level 2 ranking, you must level up the ranks.
There are three ranks to claim before pushing yourself to a "diamond bonuses":
Executive – must have 2 qualified legs to get commission on 3 levels;
Ruby – must have 2 qualified legs + 1 executive to get commission on 4 levels;
Emerald – must have 2 qualified legs + 2 ruby to get commission on 5 + 6 levels.
If you exceed the Emerald ranking, you go into a whole other bonus system called "Diamond", it gets really complicated here, so I'll leave it really simple. It Works uses the term, "Personal group bonus volume" (PGBV), which is defined as your personal bonus volume of all your distributors within your downline . You'll receive 2% on all your downlines PBV. Check out the chart below. It continues to grow the higher in Diamond rankings you go.
Overall, there are a lot of different levels and bonuses to be made with the It Works compensation plan.
What Kind Of Support Is Offered through It Works?
As is with most MLM type companies, a lot of support is put on the person who recruited you. In order for your recruiter to be successful, you must be successful as well. This is suppose to be the motivation behind supporting and coaching your recruits, however, many people will recruit for a quick buck off you and then leave you to your own devices. Although I haven't heard of this happening with It Works, there are a lot of complaints of distributors selling products and not informing their customers that they are putting them on recurring billing. Customers then receive unwanted products that they were charged for without consent!
On the It Works Facebook page, there are over 600, 000 followers, and it seems that there's a lot of information on it. I am sure this is a good spot to find answers to questions and some support from other members.
If you want access to a program that offers endless support, check out this program.
What The BBB Has To Say About It Works
Unfortunately, after 16 years, It Works is not BBB accredited. They have given It Works a rating on C+. with over 300 complaints within the last 3 years!
The top two complaints about the program are Billing/collection with 115. A lot of people mentioned that they would purchase a product, assuming they would try it out and decide later if they wanted more, but instead got automatically signed up for recurring monthly billing. Of course, this could be the lack of due diligence on the distributor's side, not the companies side.
The other top complaint was Problems with the product/service with 156 complaints.
What I Like
Although It Works is a MLM company, there are some features behind it I like compared to other MLM companies.
Comprehensive compensation plan – when a company provides lots of detail into their compensation plans, they leave lots of room for people to make money.

Long standing company – It Works has been around for 16 years and counting.

Widespread company – It Works is global, including USA and 14 other countries.

Products real and consistent – backed by some real research.

Access to your own selling website.

It Works encourages auto-shipments – you will be paid monthly for commission from your recruits recurring auto-shipment.
What I Don't Like
I don't like to talk bad about companies, however, if you're being factual you'll see that in every program there's always room for improvement.
In order to earn commission, you must remain "active" – part of being active is have a minimum of $80 recurring shipments to you.

Their main flagship product (the wraps) aren't for everyone – some customers claim that people with sensitive skin suffer from irritation, as well as the wrap only works if you forever utilize it. As always, it's not a one time fix to your problems.

Primarily targeting women – this lowers your customer base by almost 50%!

Website only free for the first month – $20 monthly fee afterwards, and it's the only way for you to sell online.

Annual membership fee of $35 – all these costs and you haven't even made anything yet :-/.

MLM style company – focuses its money making aspect on recruiting others to build a downstream of commission.

Compensation plan over complicated – large use of slang words and terms.

There's a $100 fee just to get access to the program.

Not BBB accredited – rating of C+.
Conclusion To My It Works Review
I rated this business opportunity with It Works a 50/100. I don't believe this business is a scam, and I don't believe It Works is trying to take money from you. It Works has some products that are genuine and backed by research. I do, however, feel as if it's extremely costly and timely to join It Works.
In order to be successful with a network marketing company, you have to be a natural sales man/lady. You need to be able to sell, and then support your customers and distributors. Between setting up "wrap parties" (potential customers come to try the product out and you attempt to sell these products to them) and spending your time promoting/ managing distributors, a lot of people don't get the freedom they are looking for in a product like It Works.
The unfortunate part about companies like It Works is that there are a few people at the top making lots of money, while there is lots of people at the bottom struggling to keep up with earning and purchasing. Eventually, as It Works becomes more saturated and recruiting will become more difficult.
Although It Works is rapidly growing, and you may be able to make some money from it, you have to be prepared to dedicate long hours and at least $100 a month to keep yourself active within It Works. I wouldn't suggest It Works to my friends, family or readers. 
Any questions or comments, feel free to leave them below!